Release 8 Sept 2014: New Book Calls for Joy, Trust & Courage in Engineering Education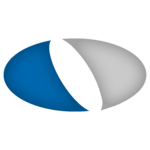 Olin College announces 1 October release of A Whole New Engineer in a press release (here and here).  From the press release:
In their new book (scheduled for release on October 1, 2014) A Whole New Engineer: The Coming Revolution in Engineering, David E. Goldberg, president of Big Beacon and emeritus professor at the University of Illinois, and Mark Somerville, professor of engineering and associate dean at Franklin W. Olin College of Engineering, contend that engineering education requires a thorough overhaul.
Read the full text here.