March 7, 2017
Big Beacon presents a FREE WEBINAR 4 Reasons Why "Everybody Needs a Coach" Business leaders,…
read more

→
December 19, 2016
Big Beacon presents a FREE WEBINAR 4 Keys to Ineffective Educational Change: How to Botch…
read more

→
September 17, 2014
FACILITATING CHANGE THAT STICKS:  Becoming an Effective Educational Change Agent June 10-12, 2014 At Olin…
read more

→
The authors of A Whole New Engineer: The Coming Revolution in Engineering Education, Dave Goldberg & Mark Somerville, are available for workshops and training sessions.
Topics
Dave and Mark especially enjoy working with students, graduate students, faculty, administrators, and working engineers on a variety of topics:
Change That Sticks
From Expert to Coach: Teaching Skills for Changing Times
Servant Teaching: Using Noticing, Listening, Question, and Story to Unleash Today's Students
The Six Minds of a Whole New Engineer
NLQ in the Workplace: Noticing, Listening, and Questioning
Institutional Change without Tears
Other related topics and themes
Write to discuss your workshop needs.
Experiential Learning at Its Best
All of Dave and Mark's workshops and seminars are a mix of just-in-time content with a strong experiential component where audience members are engaged directly with the workshop material.  These experiences can be delivered to a wide array of audience sizes both in person & on line.   Workshops vary in duration from 90 minutes to multiple sessions over periods of months.  Workshops can combine flipped materials with in-class experiences.
Contact
To inquire regarding your event, email training@bigbeacon.org for more information.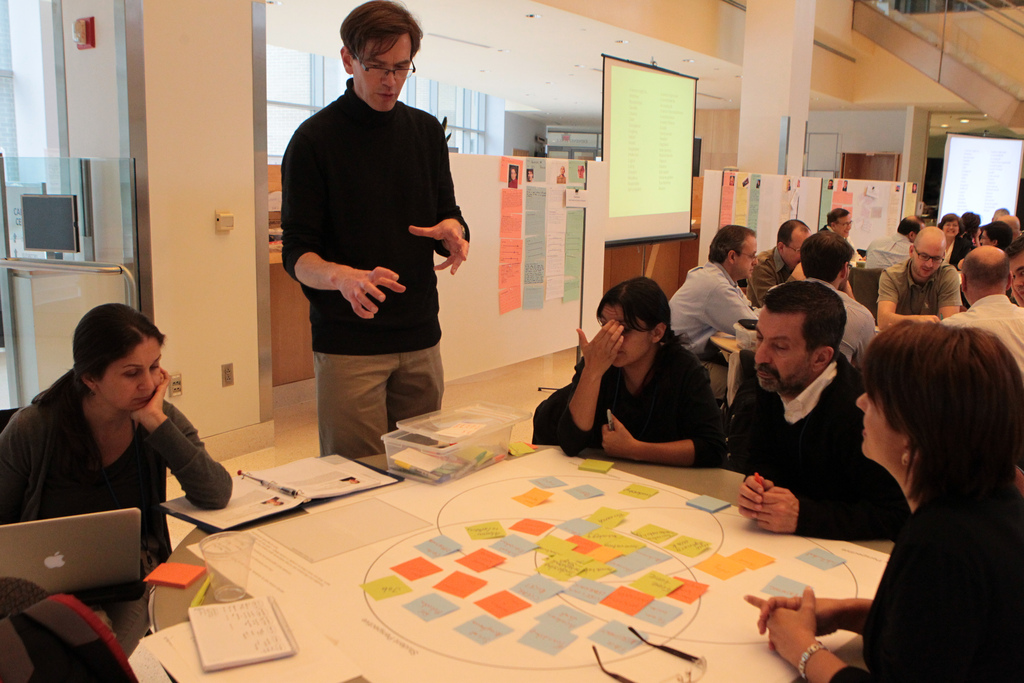 Mark Somerville pushing engaged listeners to go further with their ideas.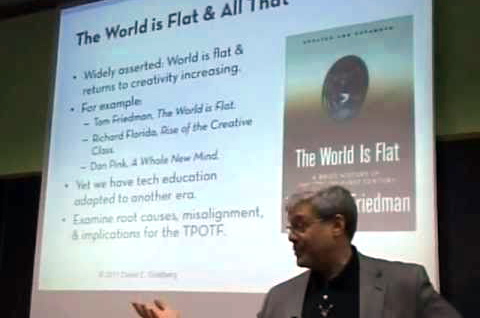 Dave Goldberg speaking on the "The Technology Professional of the Future and the Creativity Imperative"